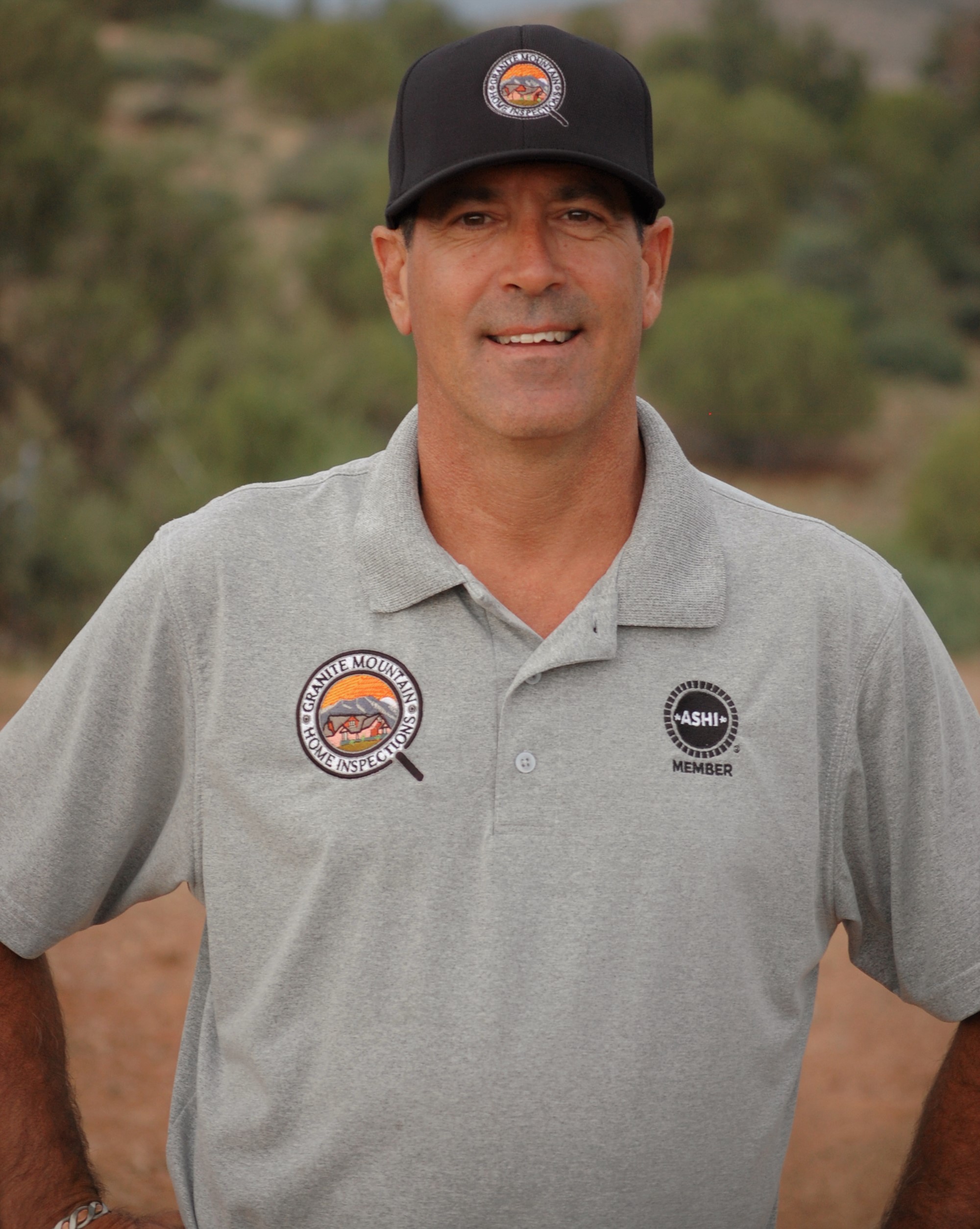 Thank you so much, Keith, for your thoughtful and concise report.  I feel more confident than ever to go ahead with the purchase based on your expert evaluation.
Between you and Sam Shapiro, whatever anxieties I had over whether to go ahead with this purchase have disappeared.  Both your confident experiences tells me I'm in good hands.
Thank you again.
Keith has done many inspections for my clients. He is very thorough and professional. Because if his construction back ground and knowledge he will offer ideas if wanted for repairs within everyone's budget.
Keith's 42 page report on the house we are buying was extremely thorough and detailed. I'm very impressed with how much work he puts into the report. He doesn't miss a single detail when he inspects a home! He also made sure to get the inspection done before a major storm hit so that our loan process would stay on track.
My wife and I were very lucky to have Keith from Granite Mountain home inspection inspect our property in Prescott Valley. He was punctual, very thorough, and reasonably priced. We will be using him for all of our future rentals. Thanks Keith.
We were not in town when we hired Granite Mountain Home Inspections to inspect a home we were interested in buying, so we could not be present. Looking at a home one time and deciding to buy it based on that one limited view is scary! Keith went out and thoroughly checked every component in and around the home and presented us with a comprehensive report with photos that outlined the issues he found with the home. Based on his report, we ultimately decided to back away from the deal, as the repairs needed were too costly. This saved us many thousands of dollars in repairs we otherwise wouldn't have known about until the deal was done. When we found another home, we hired Keith again. Once again his report was very thorough and understandable, and he also went out of his way to help with making sure the home was wired for internet in every room and that we could get cell service, which was not part of the inspection. That purchase also fell through! Because of his excellent previous reports, we hired Keith a third time and finally bought a place that we are confident we know every issue with due to his inspection. Hopefully we won't be buying again any time soon, but if we did, we would definitely go back to Granite Mountain Home Inspections to inspect the property for us! Highly recommended.
Buying a home from out-of-state can be a daunting process. When it came time for the inspection our agent recommended Keith and I am very grateful that she did. Keith responded very quickly, performed a very thorough and professional inspection, and produced a very detailed report almost immediately. He returned a number of times without complaint due to the seller not turning on the gas when they were supposed to so that the gas water heater could be tested. Keith also went above and beyond checking out a few items at our request that aren't part of a normal inspection and even took some measurements of the rooms for us. He has given us confidence in our long distance purchase and that the house is the right one for us. If I could give him 10 stars, I would!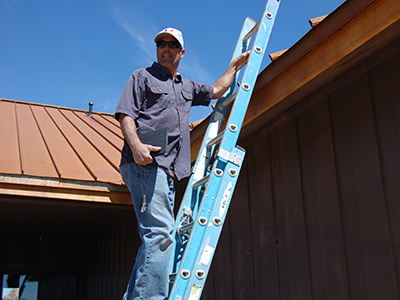 "Keith saved us from years of headaches. He is professional, knowledgeable, thorough, succinct and timely.  Thank you Keith!" – James Paul
Granite Mountain Home Inspections did a wonderful job. Keith just did an inspection of a house that I'm interested in purchasing. He is very knowledgeable and detailed in his report. I would highly recommend them.
"As a past president of the American Society of Home Inspectors (ASHI) I wanted a good home inspector and i got one- Keith did a great job and is a credit to ASHI" – David S., Former ASHI President
Professional, thorough, and very knowledgeable. I've used several other inspectors in the area; Keith is a cut above the others. Look forward to giving him more business in the future.
A timely arrival. Inspected everything at the manufactured home. Easy to talk to. Explained all at the completion of the inspection and then sent a full report of his findings.
Great communication and customer service. Keith outlines how the service will be done and when. He was very accommodating with my timeline. I would recommend him to friends and family for sure. Thank you again Keith!
Keith Neuroth of Granite Mountain Home Inspections, was extremely thorough in his inspection, went over it with the owner explaining and answering questions. His knowledge of all the areas of home construction is evident. Will definitely recommend him to everyone.
Very personalized service. Excellent background to support his evaluations.
Granite Mountain Home Inspections was both courteous and professional. They responded immediately to phone calls and kept appointments on time as promised. Their work was exceptional and given the opportunity to buy another home in the Prescott or Prescott Valley area I would definitely use them again.
Very thorough and on time. He has great communication skills and explained everything – he made the overall process of purchasing a home much easier and he educated me throughout the inspection. Customer service is great as well as the value for the money. Highly recommend him.
"Keith was amazing and professional. He took his time on the inspection and explained everything in detail."
"Keith was awesome. Very detailed and profesional."
"On time and did a great job."
"Professional, he is very friendly, personable and knowledgeable."
"He was great, and very nice."
"Kind, on time, efficient,very pleasant to work with and courteous"
"Very nice guy on time and a overall good experience."
New Home Inspection
We recently moved into a new home. Initally we were not concerned with any aspect of safety in our new home. There was a problem that was of great concern, we decided to heed our initial recommendations of our Buyers Agent, which was to have a home inspection despite warranties. We had a complete inspection from Keith, who went everywhere in our home, on top of our home, outside the home, and, checked everything for safety issues. There were recommendations and we were pleased with the outcome. He explained everything and did alleviate a lot of our concerns, and listed everything that needed addressing. He did state this was a good home, but did have some issues.
Keith is a Good Guy!
Keth is a Good Guy! You should definitely use his services!
Want to Schedule an Appointment?